The cover story of this week's Triangle Business Journal  is "The Big Squeeze: Home Prices change Triangle Housing Dynamics".  The article featured Christen & Brian Ware – they're customers of our Greyson Sargent.  The article's first "real estate expert" quote from came me (Bo Bromhal):
"We've basically hit a wall of sales"
That might sound like REALLY BAD NEWS….
But it's not the bad news you might have read about in the national news, or the impression you got by reading the TBJ article, or other local pieces on TV or in the papers.
Just as this blog title might be deemed a bit sensational, the same is true of all of those other articles…some people call it "clickbait".  If the title grabs your attention enough to click through … and obviously you have here!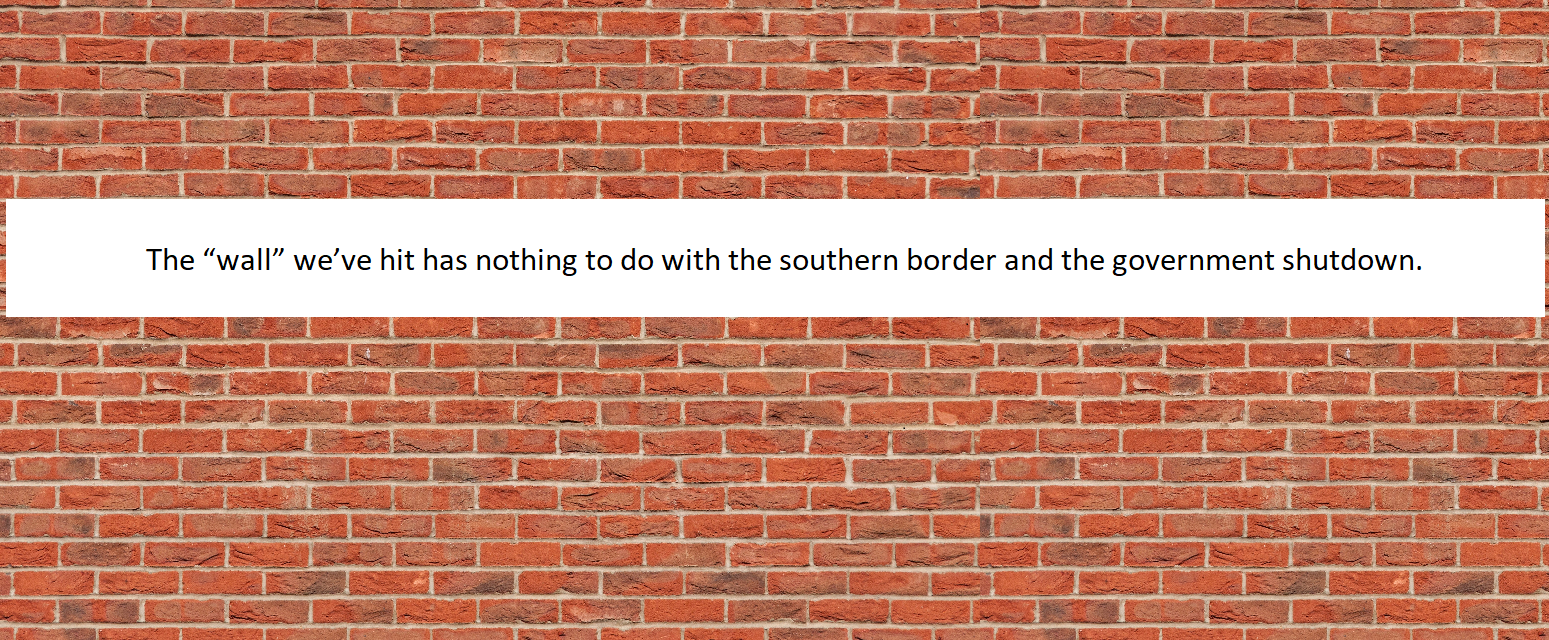 And it doesn't mean that the Triangle real estate market is tanking!  Here are the other comments I made that weren't included in the article:
And I showed that Wake County resale homes under $400,000 had dropped from 9,200 to 8,400.
The effect of Wake County resales is bolstered by this comment from fellow Realtor, Linda Trevor of Re/Max (and w just closed a transaction with Linda at the end of December – thanks Linda!):

In a later exchange, I explained: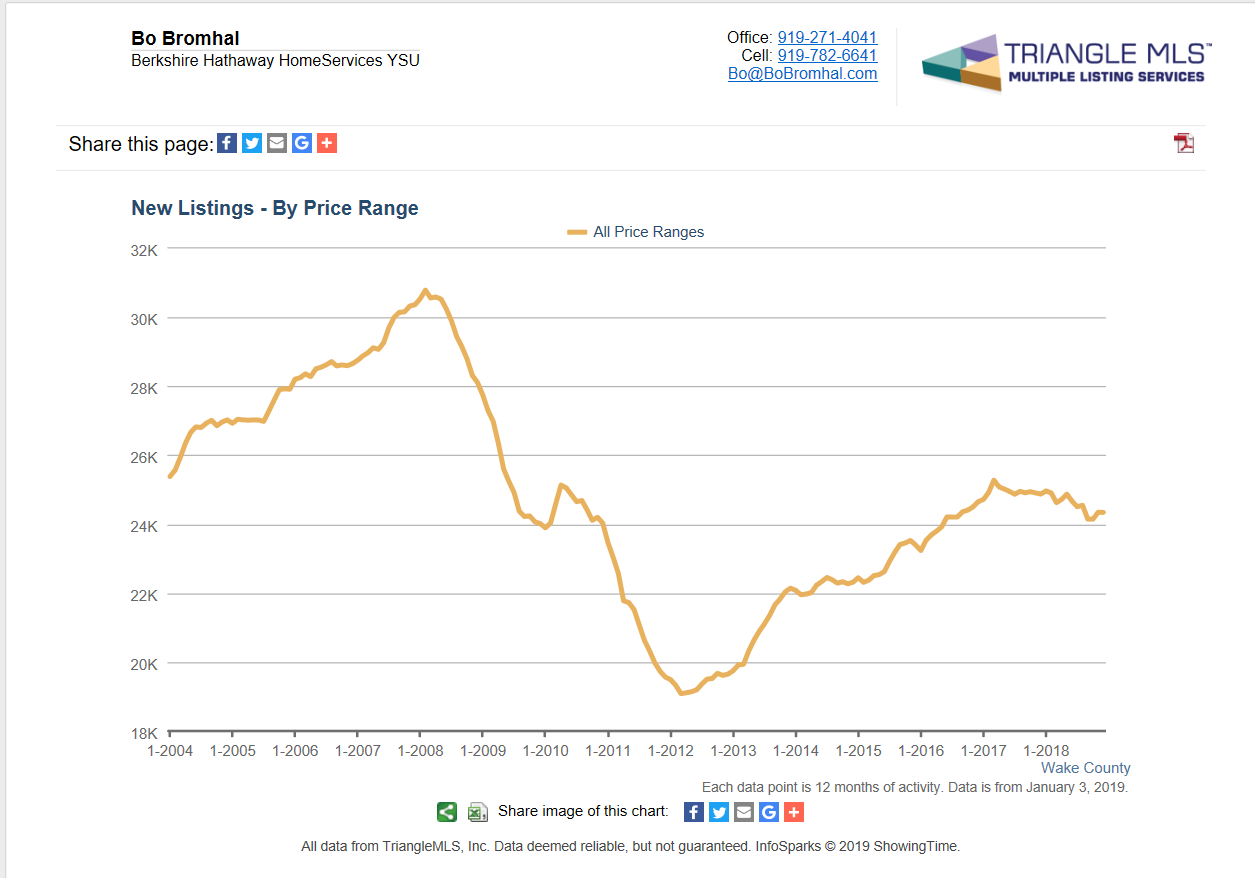 Not in ONE single month have we listed as many homes as we did ANY month from January 2004 through 2008.
And by the chart above, instead of MORE new listings coming in the market, the number of homes continues to decline.  We need at least 250% of the listings to hit the market before we'd be "in balance".
The WALL is the lack of inventory.
Perhaps it's easier to understand the "wall" like this ….
If you can't see it, you can't buy it!
Buyers are only willing to buy homes once they've seen them.  Yes, that's usually in person, and definitely from photos…
But if a house is never listed for sale, then it isn't seen, it isn't "inventory" and it can't be sold!
***
We're always happy to discuss market conditions, to provide information and clarification, or to decipher what all these statistics really mean to you when buying or selling a home in the Triangle. Comment below or email to Bo@BoBromhal.com and we'll get right back to you!