A Tale of Two Markets
The Triangle MLS just released our monthly video (URL) on market conditions
https://www.youtube.com/watch?v=8Hxxj6w5ORs&feature=youtu.be
The video covers the market-at-large.   We analyze the Wake County (more than half of sales) and Raleigh market (3x the Cary Market) more closely.  And as before( http://blog.raleighhometeam.com/?p=31&preview=true) we concentrate on the resale single-family home market, and define it as homes above or below $500,000 (a historically accepted division of "luxury homes").
Wake
Overall
<500K
>500K
#
Change
#
Change
#
Change
Avg Price
$325,100
       Up  5.8%
$278,100
        Up  4.9%
$682,900
        Up  1.2%
# Of Sales
12,112
       Up  1.6%
10,706
    ——–
1,406
        Up 15%
DOM-Avg
30
       Down  4%
27
      Down  4%
56
       Down  5%
DOM-Median
10
       Down  1%
9
      Down   1%
29
       Down  1%
$/sqft
134
       Up  5.5%
130
        Up   5.7%
170
        Up  3%
In both Wake County and Raleigh, the # of sales (Sept 17 vs Sept 16) continue to rise – though the rise has really slowed:
*  Total sales are only up 1.6%  for Wake County
* Total sales are up only 0.5% in Raleigh
Uh-oh, right?  Not exactly!   There's just "not any homes for sale". Sales continue to be restrained by a "lack of inventory" – the number of homes for sale.  Right now, we have just 2 months supply of home supply, when a balanced market is 6 months.
Put more simply, if nobody else listed their house the rest of 2017, then by Christmas, there wouldn't be a SINGLE house for sale in all of Wake County.
Bah Humbug!!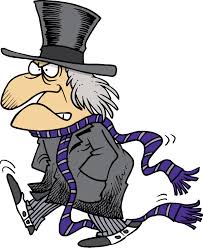 And note, this is as sales slow for the coming holidays and winter months.  In Wake County, there were 3,800 new listings in September, and so we GAINED a net of 400 listings … but unfortunately, that's just 1 weekend's worth of sales.  And at that rate of gain, it would take us 44 months – almost four whole years – to get to a balanced market. And this doesn't count the few homes that DON'T sell, and so expire or are withdrawn from the market.
Raleigh
Overall
<500K
>500K
#
Change
#
Change
#
Change
Avg Price
$329,900
    Up   8%
$269,900
      Up   5.7%
$715,600
        Up  1.2%
# Of Sales
5,425
    Up   0.5%
4,686
     Down  2%
740
        Up   22%
DOM-Avg
31
   Down   4%
26
     Down  4%
61
      Down   9%
DOM-Median
9
   Down   3%
8
     Down   2%
31
      Down   8%
$/sqft
141
     Up   6.8%
134
       Up    5.5%
184
       Up   2.8%
Breaking the market down, we realize this lack of inventory is most acute below $500,000.
In Wake County sales were absolutely flat.
In Raleigh, they actually DECREASED 2% over 2016.
So our net gain in sales was "entirely" in the >$500K – up 15% in Wake County, but a whopping 22% in Raleigh over 2016.
Days on market (median) in Wake County and Raleigh for < $500K are about 1 week – blink and the house is GONE!
Even in the >$500K market, median Days on market continues to decline to 1 month, with an average days on market of just 2 months – again, we're shooting for an average supply of SIX MONTHS.
But What About Prices?
"Simple economics" and supply and demand curve tell us that when demand > supply, that prices rise.  And that is exactly what we're seeing:
Average price in Wake County is up 5.8% and 8% in Raleigh.
These are "real gains", as they're mirrored in price/sqft – up 5.5% in Wake, 6.8% in Raleigh
The sub-$500K market drives the price increases (where demand is most > supply), at 4.9% for Wake and 5.7% for Raleigh.
Above $500K market, prices are only growing on average < 2%/year. Price/sqft is 2x this though. This is a good indication that what used to be a <$500K house has now been pushed above $500K.
For anyone worried about "prices are headed for a bubble"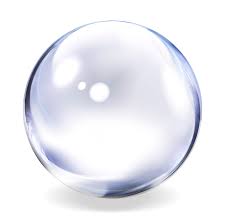 … in 2006 and 2007 we saw price increases OVER 10% a year, and many hot areas around the country see 15%/year.  And given our inventory issues and the number of multiple-offer sales, we could expect prices to be rising even faster. In my opinion, there's some constraint by appraised value, which isn't a bad thing!
In summary, here's where we are:
Below $500K, we can't sell more homes until more homes are for sale, and it's causing good price appreciation.
Above $500K, we're selling a lot more homes, but prices aren't growing nearly as much.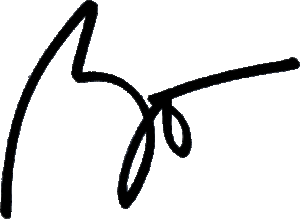 Bo Bromhal, Realtor
919.271.4041
www.raleighhometeam.com
bo@bobromhal.com